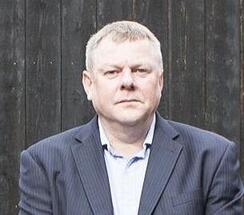 Do you believe the current economic state could affect the chances of people using sustainable methods?
Research by WGBC suggests that sustainable buildings are not as expensive as perceived, with costs ranging from - 0.4 to +12.5%. However in the UK, a combination of recession and a coalition government has slowed progress, with policy drivers such as the Code for Sustainable Homes under review and so the 2016 Zero Carbon Homes target now does not seem achievable.
Property investors have begun to recognise the various benefits of green building but our concern is that BREEAM does not reflect the significance of embodied impact. ASBP made a strong call for measurement of embodied impact to be included in the UKGBC 2019 Zero Carbon definitions – please see more here: http://www.asbp.org.uk/ For a critique of BREEAM please see our website here: http://www.asbp.org.uk/resources/?page=4
What sort of materials should architects be building with In order to make buildings more sustainable?
Our focus is on bio-renewable and low impact building products. Research commissioned by ASBP suggests that our built environment acts as a carbon sink: i.e. natural carbon capture and storage. Based on extrapolations of current trends in timber frame construction, the annual additional increment of carbon in harvested wood products in building is expected to rise from about 8 MtCO2 in 2005 to 10 MtCO2 in 2020 and to 14 MtCO2 in 2050. The potential effects of policies designed to encourage increased use of all biogenic materials (wood, hemp, straw, wool etc.) in all UK buildings suggest that the net (taking into account losses from the product pool) carbon sequestration could be as high as 10 MtCO2 in 2020 and 22 MtCO2 by 2050.
To put this number into context the total embodied (capital) carbon emissions from all UK construction activity in 2010 are calculated to be 33 MtCO2e.
With regard low impact products, we have introduced to the UK an eco-label for building products called natureplus. Products only receive natureplus certification if they are sustainable: 85% from plentiful resources e.g. clay and have a low level of energy consumption in manufacture; are durable and healthy. Products are independently tested for VOC emissions, with strict TVOC levels. We consider that as the label develops, it will serve as a useful tool for architects to cut through the greenwash and help ensure sustainable and healthy buildings.
How can companies become more resource efficient?
A Resource Efficiency Action Plan is the place to start. WRAP supports the construction industry to develop and deliver Resource Efficiency Action Plans. These plans identify opportunities for a range of construction materials to become increasingly more resource efficient.
ASBP has recently submitted a bid to the Technology Strategy Board to overcome the barriers to re-use of structural steel and we are developing the concept of flexible life buildings: design for disassembly and re-use. We have taken a stand at Resource, 4-6th March at ExCel; the first major event to support the growth of the circular economy. http://www.resource-event.com/
Could there be challenge caused by the levels of humidity when it comes to green buildings?
The major change to Indoor Air Quality (IAQ), is due to the attempts to reduce air permeability in buildings, both in new build and retrofit. It is essential that a ventilation strategy is devised and followed and that mechanical ventilation systems are properly commissioned to help ensure healthy IAQ.
However, designing and building healthy buildings is complex; with multiple interactions of fabric, services and people through design, construction and use. From a product perspective, there are two main elements to this:
1. Toxicity; including particulates, gases, Volatile Organic Compounds/VOCs etc.
2. Moisture; too little or too much Relative Humidity, leading to direct and indirect problems i.e. moulds, bacteria, mites etc.
Both are strongly influenced by ventilation and building design (height of ceilings, location and exposure to outdoor pollutants/ moisture), as well as human behaviour, of course.
Relative humidity levels indicate the risk of condensation, mould growth and resulting adverse health reactions. A review of the health effects of relative humidity in indoor environments (Arundel A V n.d., p. 351-361) recommends that: The majority of adverse health effects caused by relative humidity would be minimized by maintaining indoor levels between 40 and 60%.
A study carried out in 2011 by the Mackintosh School of Architecture, based in Glasgow, found many homes had too much moisture indoors and up to 30 per cent of this was caused by laundry. The researchers said three-quarters of homes surveyed had moisture levels that could lead to dust mite growth and were at risk of increased concentration of mould spores. This reduction in air quality has been tied to asthma and other allergic conditions.
For an excellent resource on Ventilation and IAQ please see http://www.goodhomes.org.uk/what-we-do/research
The Alliance for Sustainable Building Products will be building an evidence base for research in this area during 2014.
What is the plan for your company in the next few years leading up to the Going green 2020?
ASBP is committed to accelerating the transition to a high performance, healthy and low carbon built environment by championing the increased understanding and use of building products that meet demonstrably high standards of sustainability.
We aim to develop a knowledge base and share learning in 3 key areas:
Resource Efficiency, Mainstreaming Sustainable Building Products and Healthy Buildings.
We host numerous events throughout the UK and we will continue to engage with policy makers and relevant experts.