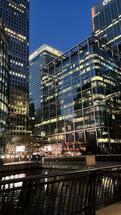 Leasing Activity
Leasing activity in Central London remained subdued in Q2 2023, with a total transaction of 2.0 million square feet. This figure was 20% below the 10-year Q2 average and also lower than the same period in 2022, which saw 2.7 million square feet leased. Year to date, leasing volumes reached 4.0 million square feet, marking a 24% decline compared to the equivalent period in 2022 and falling 15% below the long-term H1 average.
Investment Activity
Investment volumes in the Central London office market experienced a decline in Q2 2023, decreasing by a third to just over £1.4 billion. Year to date, investment volumes amounted to £3.6 billion, reflecting a significant decrease compared to the £7.7 billion traded during the equivalent period in 2022. The H1 2023 investment volumes were also 41% lower than the 10-year H1 average of £6.0 billion.
Space Under Offer
Despite the subdued leasing volumes, there is a positive trend in the total volume of space under offer. It continued to rise for the second consecutive quarter, reaching a four-year peak of 3.7 million square feet by the end of June 2023. This indicates potential future activity in the pipeline, suggesting a promising outlook for the upcoming quarters.
Vacancy Rates and Supply
The Central London vacancy rate increased to 9.4% by the end of Q2 2023, up from the previous quarter's 8.9% and well above the long-term average of 5.5%. This increase was primarily driven by newly constructed and refurbished properties, with over 1.4 million square feet of speculative completions across the market during the quarter. This aligns with expectations that vacancy rates would rise throughout 2023, following a series of speculative development completions.