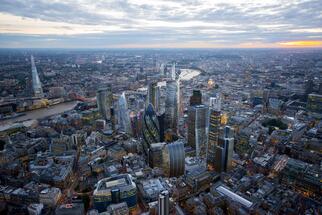 Market conditions are now firmly in the landlords' favour. High levels of take-up and constrained development activity over recent years have seen vacancy rates drop dramatically from their 2009 peaks
 Our latest finding include;
- 2014 witnesses the highest annual take-up across the Central London office market since 2000.
- TMT occupiers have dominated the market, accounting for 24% of total take-up for the year and 31% in the final quarter.
- Central London Office investment volumes surge in the final Quarter of 2014, setting a new quarterly record. Overseas capital dominates the market during the quarter and the year as a whole.