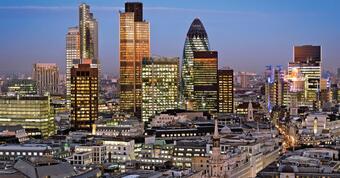 This could create a reality in which prices are pushed ever higher by a lack of available commercial spaces and the subsequent rise in competition this brings about. Jones Lang LaSalle said that occupiers with a need for property upcoming need to act now as a result to make sure they are not struck by a lack of space and higher rental costs this could bring about.
The main reason for the growing imbalance with supply and demand has been the fact that London is becoming even more popular than it has been in recent times for doing business in, the firm's John Duckworth, who is responsible for occupier services on the UK Board, said. "London is emerging from the global recession even stronger than before and is today the main contender for a position as the leading global city for business and culture," he added. Join IPIN Global TodayWith the economy expected to expand by as much as three per cent this year, it could be the case that London becomes still stronger in months and years ahead as a business hub.
"Major facilitators of change such as infrastructure investment, demographics, and the impact of technology are re-shaping both the traditional definitions of the makeup of the London property market, through to the types of companies and where and how they physically locate," Mr Duckworth went on to say.
Jones Lang LaSalle believes that this emerging imbalance could have one of two effects on the market in the times ahead. First of all, it said that it could create greater competition for spaces among occupiers, which will push rental prices higher for investors. Secondly, it believes that there will be higher rents and fewer incentives thanks to the demand levels, while there will also be an increase in 'pre-lets', where contracts are agreed long before move ins.
Source: ipinglobal
Publisher: ipinglobal