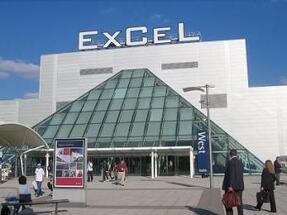 BREEAM was the world's first environmental assessment method, created in 1990 and now used in over 70 countries around the world, providing a range of social, environmental and economic benefits to clients. Over a million buildings have been registered for assessment since then. Ratings are calculated against a range of criteria by independent BREEAM assessors, with the results expressed as a percentage score.
This year saw a new format to select the award winners. Previously, awards were given to the building with the highest score in each category. This year, a panel of eminent industry judges selected the winners from a shortlist of the five highest scoring buildings in each section. Comprising Alan Yates, BRE Global (Chair); Cat Hirst, UK-GBC; Claudine Blamey, The Crown Estate; Phil Heenan, Cabinet Office; and Hywel Davies, CIBSE, their decision was based on the particular circumstances, challenges and achievements of each development as well as the very high BREEAM scores achieved.
Projects from across the UK and France have triumphed in for 2014.At the gala event at Ecobuild, compered by TV wildlife presenter Michaela Strachan, UK projects won six of the scheme categories. The BREEAM Retail and BREEAM In-Use categories were won by projects in France, with the latter an all-French shortlist, highlighting the country's remarkable uptake of BREEAM In-Use.
The winners in the scheme categories were:
BREEAM Offices: Quadrant 2 South, London
BREEAM Retail:So Ouest, Levallois-Perret, France
BREEAM Industrial: Bombay Sapphire Distillery Process Buildings, Hampshire
BREEAM Mixed Use and Other Buildings: Prince Charles House, St Austell, Cornwall
BREEAM Education: Energy Technologies Building, Nottingham University
BREEAM Healthcare: Elective Orthopaedic Theatres, City Hospital, Nottingham
BREEAM In-Use: Cité Europe, Calais
BREEAM Residential: Fourways House, London