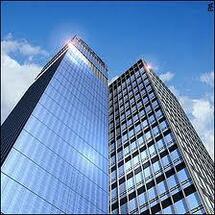 The average value of stores, offices and industrial properties climbed 0.6 percent from a month earlier, London-based IPD said in a statement today. Total return, which combines changes in real estate values and rental income, was 1.1 percent.
Office and industrial real estate showed improvement after the U.K. economy started to recover last year, while retail demand has lagged because of weak demand, IPD said today. Bank of England Governor Mark Carney has stepped up assurances to keep the benchmark interest rate at a record low, as an improving economy and falling unemployment add to pressure for an increase.
"February saw the same steady growth seen in January continuing, though even more of this was due to regional asset improvements, as returns for London offices slowed slightly," Phil Tily, head of U.K. and Ireland at IPD said in a statement. "Industrial assets saw a particularly strong month, with their capital growth now equalling that seen in the office market."
Office and industrial property values both rose 0.9 percent from January, while retail assets gained 0.2 percent, IPD said. Total returns for offices and warehouses were almost double those of retail properties over the last 12 months.
Income-producing commercial property values began to rally in May after 17 straight months of losses through March and no growth in April.
source: bloomberg.com
Publisher: bloomberg.com