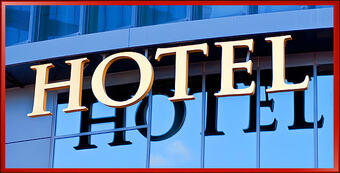 Knight Frank is reporting this week the total volume of hotel investment transactions in the UK increased by 90% in 2014, reaching an impressive eight year high of £4.3 billion ($6.5 billion). This follows the pattern of heightened economic recovery and coincides with the record year of total UK property investment volumes reaching £62.5 billion ($94.3 billion).

In 2014, the highest number of hotel investment transactions involved Travelodge hotels with over 30 traded which was significantly higher than two other leading budget hotel operators in the UK; Whitbread (Premier Inn) and Accor (Ibis) which involved less than 15 transactions in total.  Knight Frank's Shaun Roy expects this trend to continue in 2015 as sentiment towards Travelodge continues to improve on the back of its £86m ($129m) refit and consequential improved trading performance. It is also clear that the number of new leases being taken by Whitbread and Accor is diminishing.

The pricing achieved for Whitbread and Accor's leased hotels which did trade in 2014 demonstrated that pricing is back at record levels, particularly in London.  Knight Frank also commented that prime London Travelodge hotels continue the same theme demonstrating the current high demand for strong property fundamentals and in some cases, those hotels underpinned by higher value uses, will achieve peak levels as yields were driven down in 2014.

Looking ahead, budget hotel assets in the Central and Greater London areas will continue to out price the rest of the UK, and investor demand will be strong. Regional hotels however, are not to be overlooked, with transaction levels set to increase as the weight of equity will encourage a wide range of potential investor types who are looking to acquire high quality properties in the top regional cities where pricing has already contracted significantly. This is forecasted to continue in 2015 and pricing for the more secondary regional budget hotels in smaller towns is expected to begin to increase as the year progresses.

Shaun Roy commented, "London assets continue to be highly prized providing wealth preservation opportunities for a diverse range of investors however we will continue to see more opportunistic investors take on more regional fixed lease hotels and hotels let on management contracts in 2015".