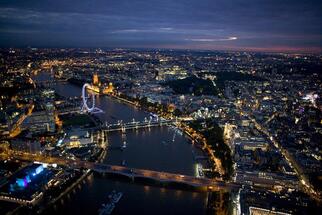 So news this week that Willkie Farr & Gallagher is considering a push into UK private equity work in London may suggest that the US firm has designs beyond its formal arrangement with Dickson Minto.
In recent months Willkie has held recruitment discussions with at least one high-profile UK-qualified private equity partner in London.
While those talks are understood to have fallen through, the firm's Paris-based European chair, Daniel Hurstel, confirmed that Willkie is still considering a move into UK private equity, as well as finance, funds and arbitration work.
"Clearly there has been a change in the last 24 months," says Hurstel, who also takes the lead for the firm's recruitment in Europe. "We want to develop the London office for obvious reasons, but we are looking seriously at the options and exercising them when they are in line with the overall strategy."
One Willkie partner acknowledges the move would lead to "complications" in its relationship with the private equity-focused Scottish firm, with which it entered into a strategic alliance in 2008 to collaborate on several areas, with a particular focus on European cross-border transactions.
According to its website, Dickson Minto works with Willkie's European and US practices on private equity, M&A, acquisition finance, capital markets, investment funds, financial services and restructuring work.
"The relationship is reciprocal, and we are happy with the alliance," Hurstel says.
However, concerns were raised when the arrangement was set up that it would never truly give either firm the platform needed to take on their rivals, and that questions over Dickson Minto's succession planning would require Willkie to eventually re-appraise the relationship.
"Willkie is committed to the London market and has successfully grown the City office with the addition of restructuring, insurance and white collar practices," says a spokesperson for the US firm. "This growth has expanded the opportunities to work with Dickson Minto. The firm will continue to consider opportunities for the London office."
Dickson Minto did not return several requests for comment. However, one former Dickson Minto lawyer says he would be "surprised" if Willkie was not thinking of splitting from the arrangement. "The alliance goes in Dickson Minto's favour entirely," he adds.
The Scottish firm also has an informal relationship with Latham & Watkins for a large amount of US-facing financing work carried out in London on behalf of marquee clients BC Partners and Charterhouse Capital Partners.
In recent years Willkie has taken steps to build out its London base, which has gone from one partner to six since 2008.
In 2011 it hired legacy Herbert Smith investigations and corporate crimes head Peter Burrell, followed by insurance duo Joseph Ferraro and Nicholas Bugler and tax partner Judith Harger, all of whom joined from Dewey & LeBoeuf in 2012.
Last September the office launched a restructuring practice with the hire of Kirkland & Ellis partner Graham Lane.
Another partner says Willkie's December hire of Kirkland private equity partner Kirk Radke in New York could be a catalyst for change in London. Radke – who did not respond to requests for comment – counts several major international buyout houses, including CVC Capital Partners and Apax Partners, as clients.
"I expect Kirk will want to see change in London," he says. "He gave Kirkland's City office a fair bit of work when he was there, and I imagine he'd want a similar platform at Willkie."
However, one private equity partner doesn't believe the firm would find it easy to leave the alliance. "Willkie has been trying to recruit – mostly unsuccessfully – for years," he explains.
"The tie-up is tricky and will be difficult to untie, although I doubt they'll hire any decent corporate partners unless, and until, they do untie. To my mind, Willkie is an obvious candidate for a merger."
Source: .legalweek.com
Publisher: .legalweek.com